Welcome to Alabama Shark Fishing!
Alabama Shark Fishing… The Secrets Out!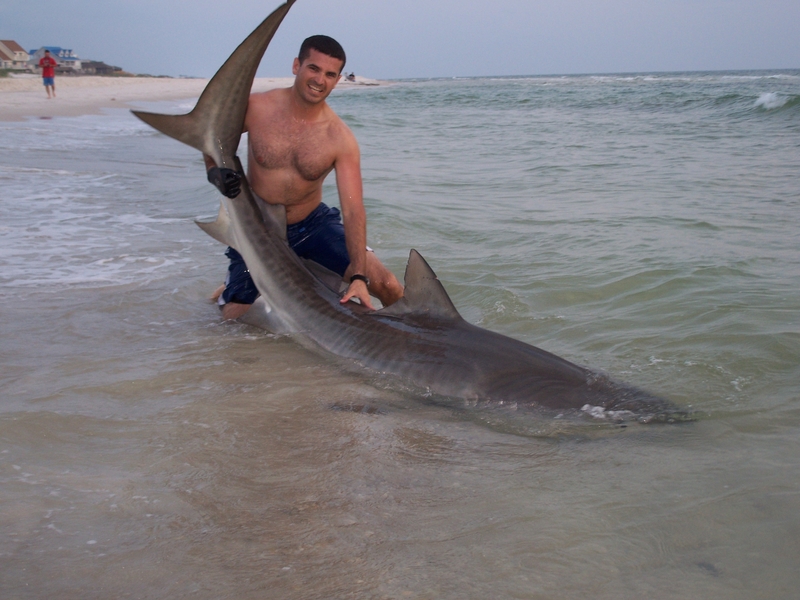 How much would you be willing to pay a guide if they promised you the biggest catch of your life? Don't be shy! Really think big here! I'm not talking about 20 to 30lb fish. I'm talking about fish that weighs hundreds of pounds! Fish that are bigger than you! Fish that will test the limits of you and your gear! What would something like that be worth?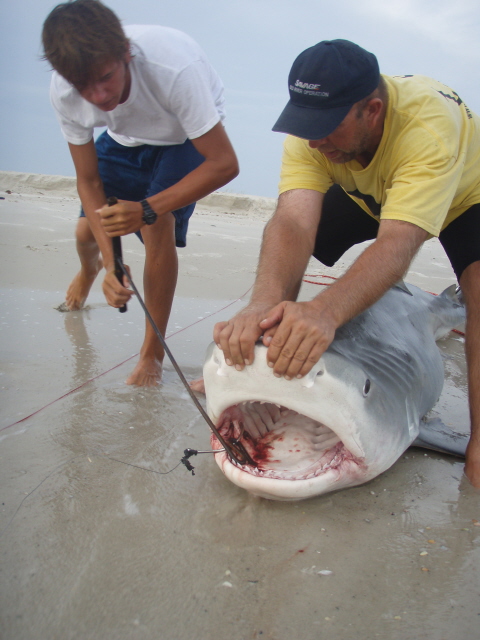 What if I said not only will you catch the biggest fish of your life but you can do it without a motorized boat? What if I said you can do this with your family while fishing from the beach?
Here's The Big Secret!
Congratulations! You have found the last site you'll ever need in order to find all the answers to the questions above and it's ABSOLUTELY FREE! AlabamaSharkFishing.com is the last place you'll ever need in your quest to land MONSTER sharks right off the beach. The years of wisdom and knowledge shared with fellow members on our site will jump start your shark fishing adventure. Florida shark fishing is the best kept secret in the world! Don't take my word for it… just look at the numbers! Alabama shark fishing and it's network of fellow shark fishermen along the coast have more shark fishing posts than all other shark fishing sites in the world… combined!
Are You Ready?
Don't be surprised after reading our "How to Shark Fishing Handbook" that you go out and land a 6 to 8ft shark on your first trip! It happens virtually every day from fellow Alabama shark fishing members that read and implement the detailed steps in the "How to Shark Fish Handbook." It's a very simple and easy to read guide that takes you step by step in what it takes to land the fish of your dreams!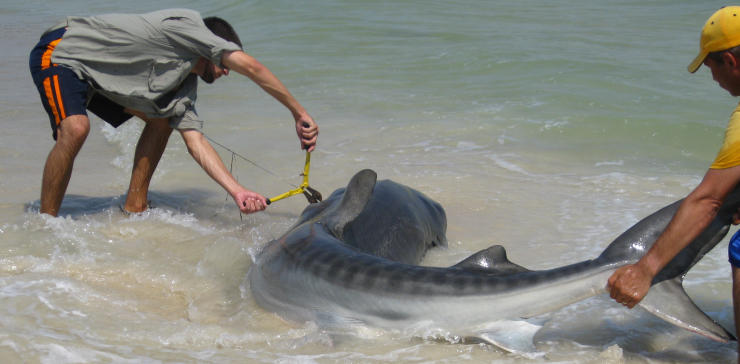 Want Proof?
A classic example of the powerful information shared on this site and the end result from those who choose to implement it is exemplified in a story of a soldier stationed just a few hours from the beach. This fellow member stumbled across this site while looking for ways to catch fish from the beach while enjoying weekend excursion to the beach with his family. This fellow member went from barely catching small fish in the surf to landing a 7' nurse shark on his first trip out using the techniques found in the "How to Shark Fish Handbook."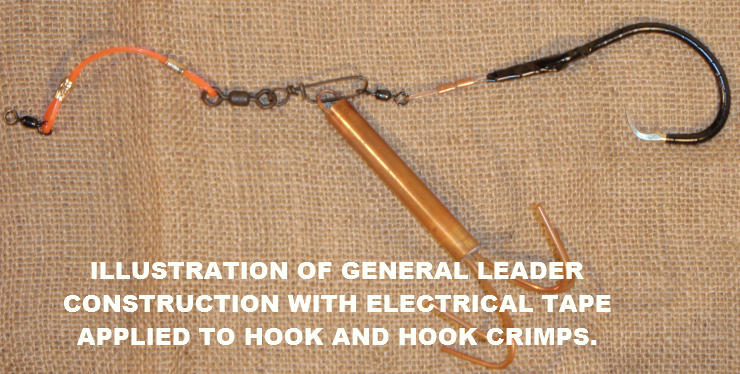 In less than 12 months and fishing only a few weekends a month, he landed one of the most sought after species in the shark fishing world. In less than one year, he was able to catch several huge sharks but topped it off with nearly an 11' Tiger Shark while fishing from one of the many Alabama and Florida beaches and using the techniques used in the "How to Shark Fish Handbook." A guy who before finding us could barely catch anything while fishing in the surf is now consistently putting 6 to 9' sharks on the sand. This is just one of many similar stories you will find from fellow members.
Shark Fishing in Alabama and Florida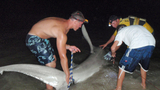 Invariably, the next question that usually gets asked is "where do I go to catch fish like this." Here's another little secret. The Florida Panhandle and Alabama! Yes, it's that simple! Any accessible beach found along the many miles of Alabama or the Florida Panhandle is fantastic and if you're able to use the techniques for sharks fishing found on this site, you're going to catch sharks. Sharks are constantly moving through seasonal routes and because of this it's almost impossible to say this area is better than that area. The Alabama or Florida Panhandle, however, seems to have a great population and a variety of shark species that make every trip unforgettable.
Conservation is Key
With the knowledge gained from the site and its effectiveness in making your dream catches a reality, we encourage the highest degree of conservation practices be used from all our members. Alabama Shark Fishing members are part of the largest group of shark fisherman in the world. It is our responsibility to be good ambassadors for our sport. We practice catch, photo, and release as quickly as possible to ensure the sharks we catch have the best survival rates of any sport fish.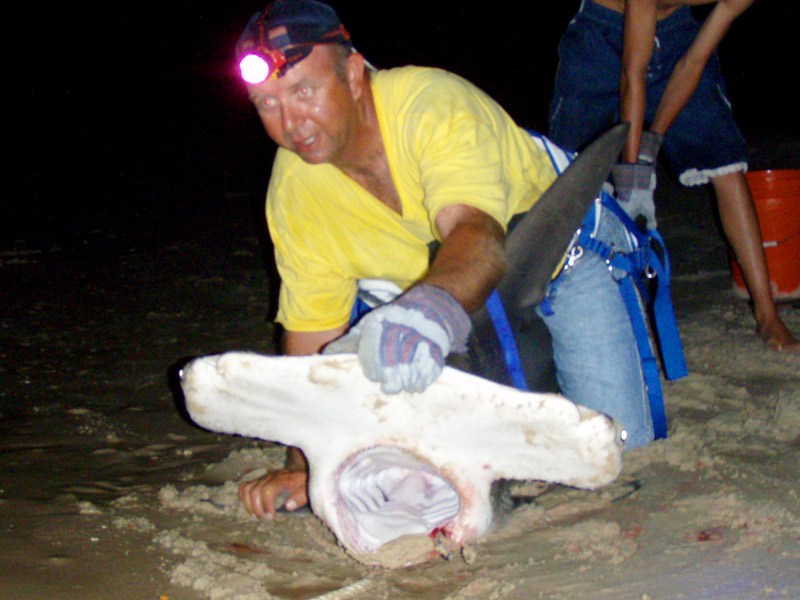 Alabama Shark Fishing Information
Please have a look around the site to find even more about the wonderful sport of shark fishing in Alabama. We welcome you to join, but we must warn you first, that Alamaba shark fishing is highly contagious and no other fishing will be the same!